Nowadays most retail business owners rely on computer systems to manage their operations – sales, purchases, orders, transfers, etc.  Yet, when it comes to sharing those documents we all face the "good old" printing on paper. Even if you can create a .pdf file and send it to a partner of yours by e-mail, he or she would have to manually enter the information on their managing software. Obviously that causes a waste of paper, time and most importantly can lead to a lot of mistakes. When you manually type in 100-item document, for example, it is highly possible that you skip a number or type it incorrectly and this can be really annoying.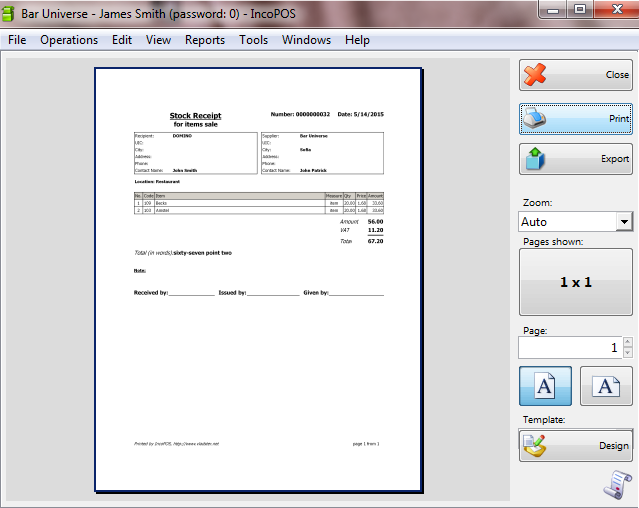 That is why we created a cool new feature which allows documents to be exchanged via IncoCloud. You can easily export any document you create in IncoPOS by choosing "Export" from the print preview and then "Send via IncoCloud".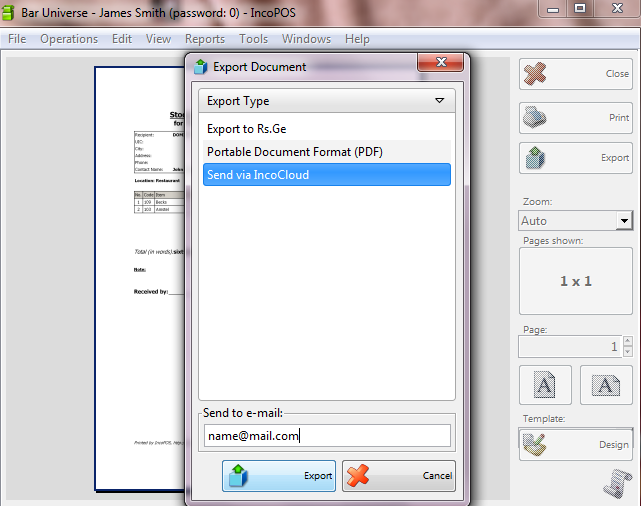 Another option is to create a .pdf file and send it by e-mail (requires a mail server set up) so that your partner receives the document both as a printable document and as an importable one.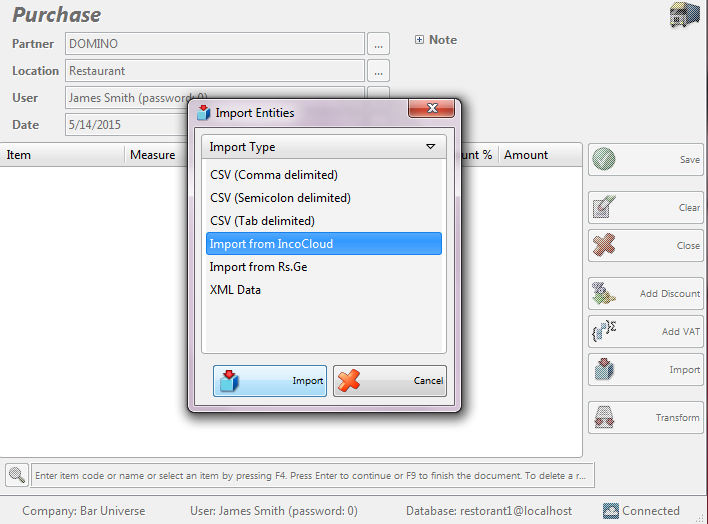 It is just as simple for your partner to import this document as it is for you to export it. They need to start a new operation in IncoPOS – a purchase, for example, then choose a partner and a location and then click on the button "Import" in the operation window and then select "Import from IncoCloud".

Here the user will be asked to login in IncoCloud with the email address to which the document was sent. Even if they didn't have an IncoCloud user created they can easily create one and import the document afterwards.
Another great feature of this solution is that during the export-import process IncoPOS uses the unique barcode or catalog number for the item to match it with your existing items. If you receive a new item with a barcode you haven't entered before you can create it upon importing in your system.
By sending and receiving documents with IncoCloud you quickly automate this process and save yourself time, money and unnecessary risk of mistakes. Even the trees will be grateful as well as your partners, accountants, etc!